Cloud PAC Management
All the configurations for your PAC projects will be stored in their corresponding "Collections". To access the current configuration, click on the "PAC Management" link from the menu on the left.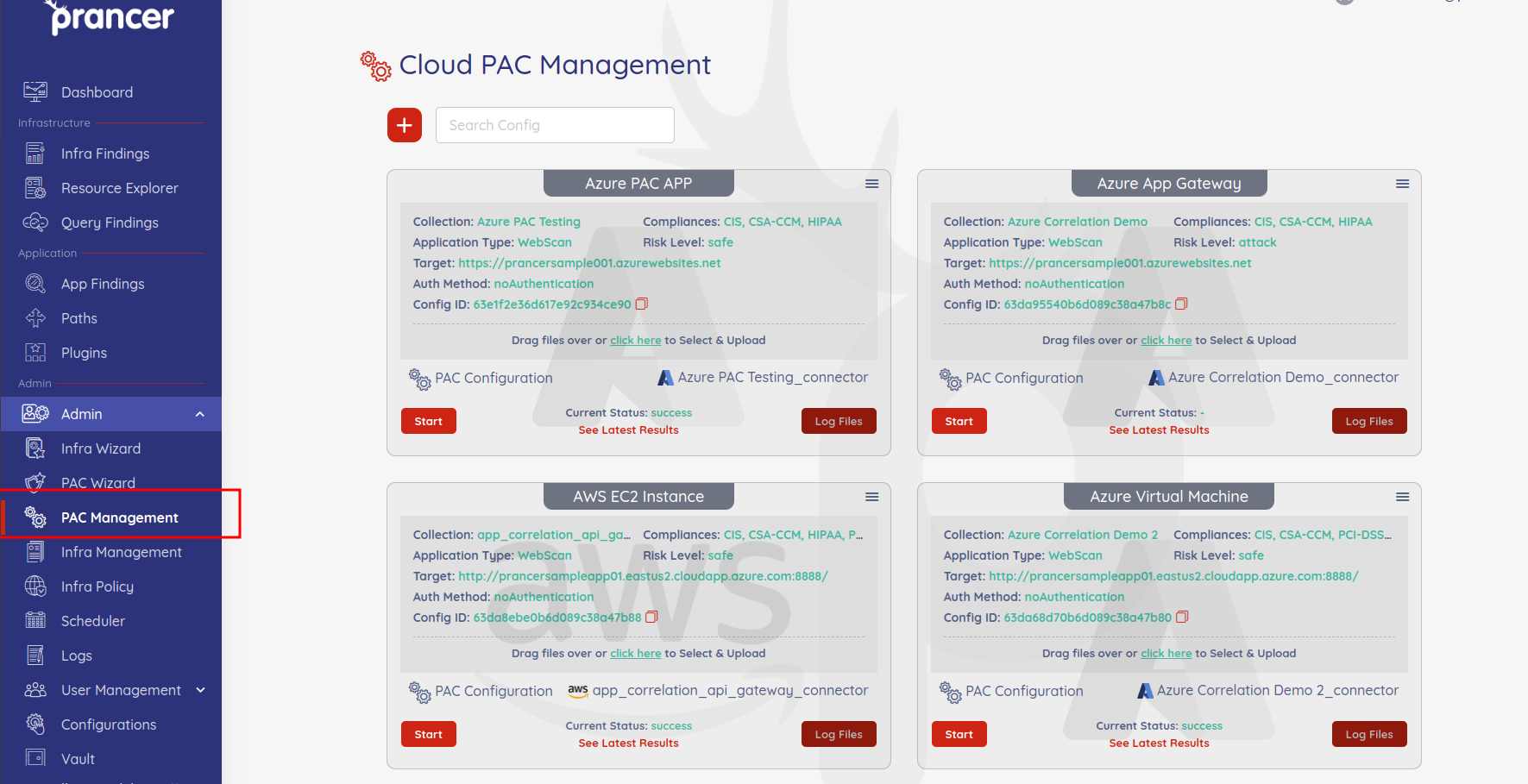 Users can search for any specific application from the list of PAC applications.

Click on the PAC Configuration and Connector Name to view the configuration.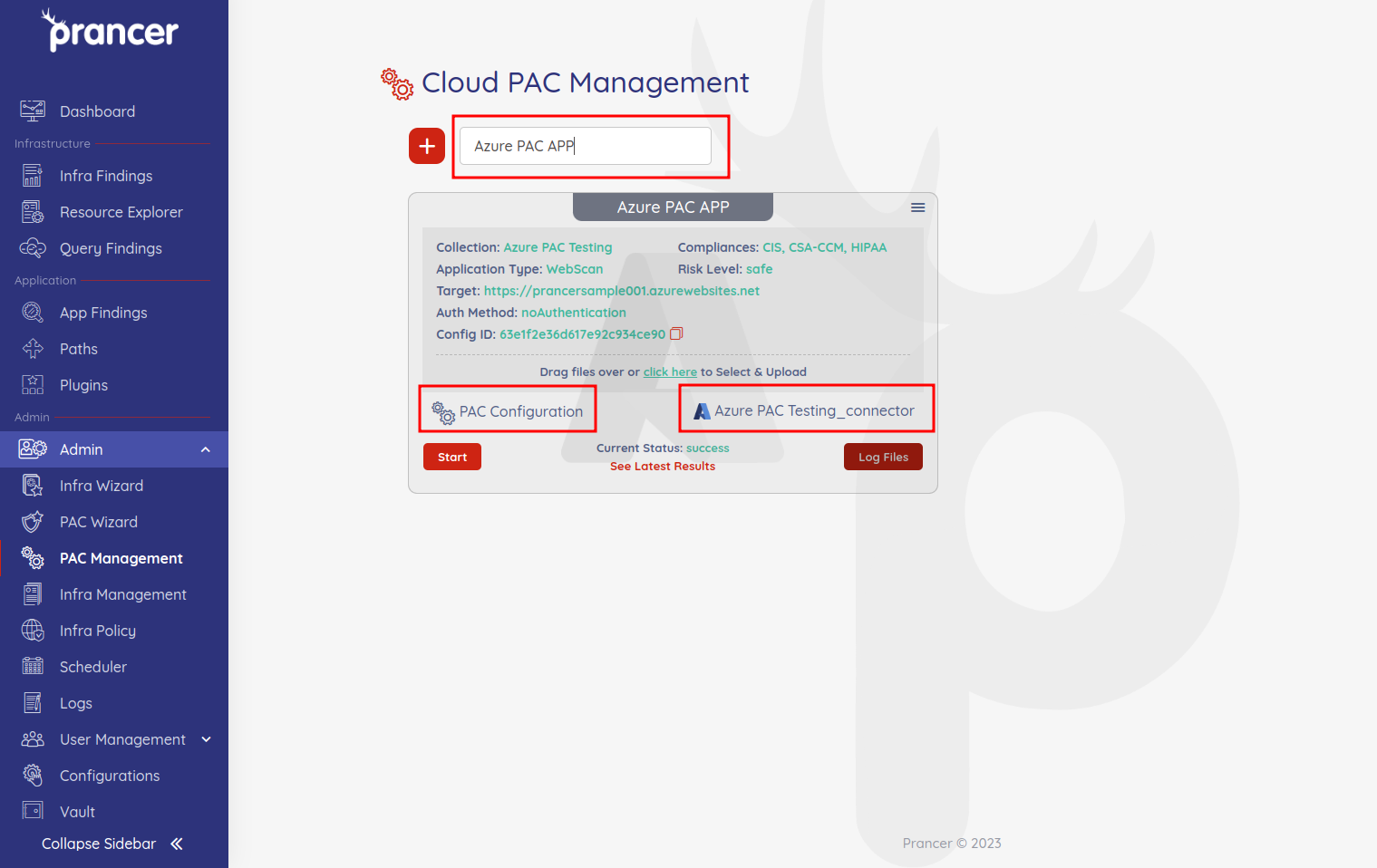 Users can make changes in the configuration and update the configuration details by clicking on Keep Changes button.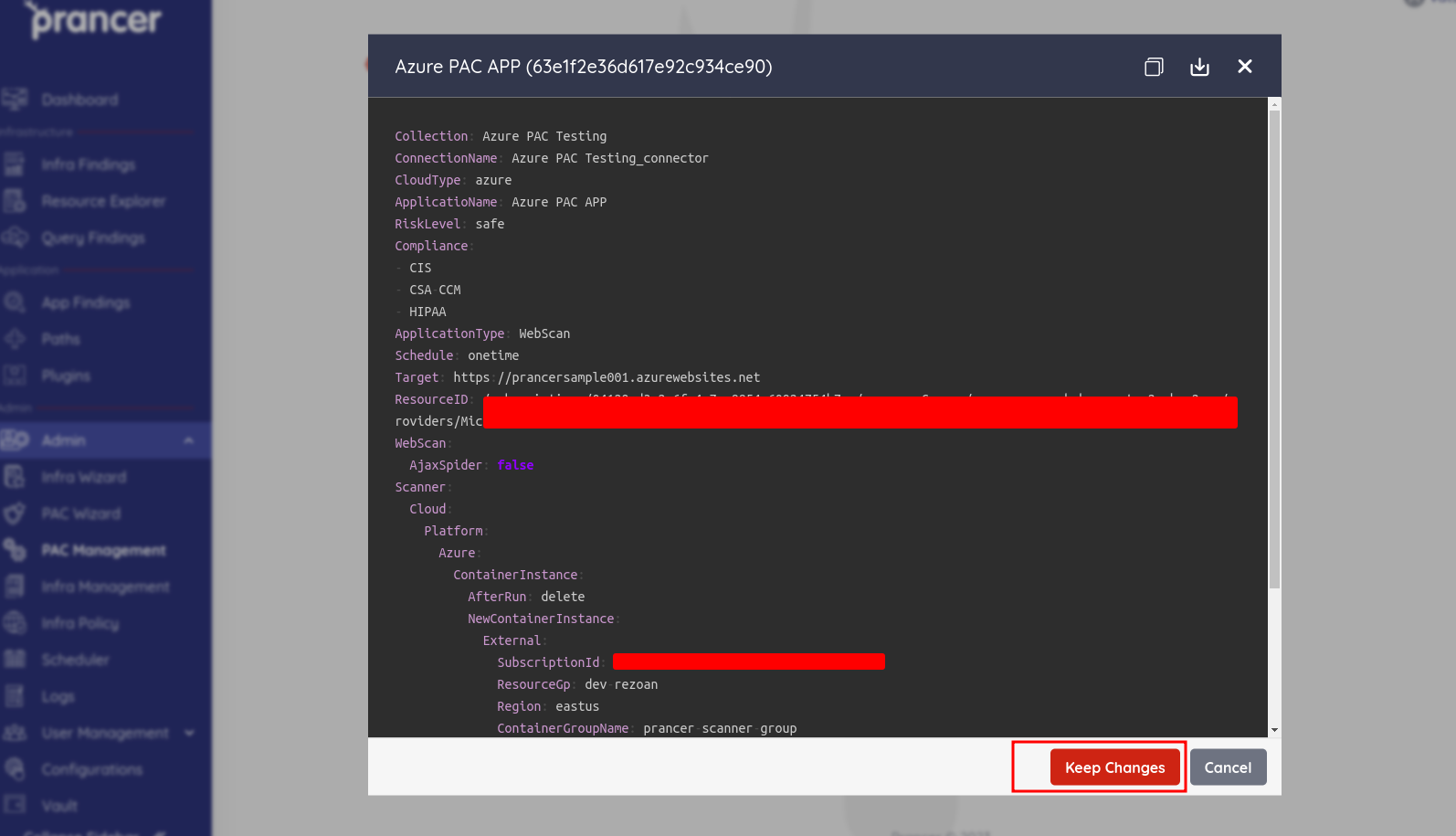 Action Items
1) Run Crawler and Pentest
Users can start the Crawling by selecting the run option from the action items. And start the Pentesting by clicking on the Start button or from the action items.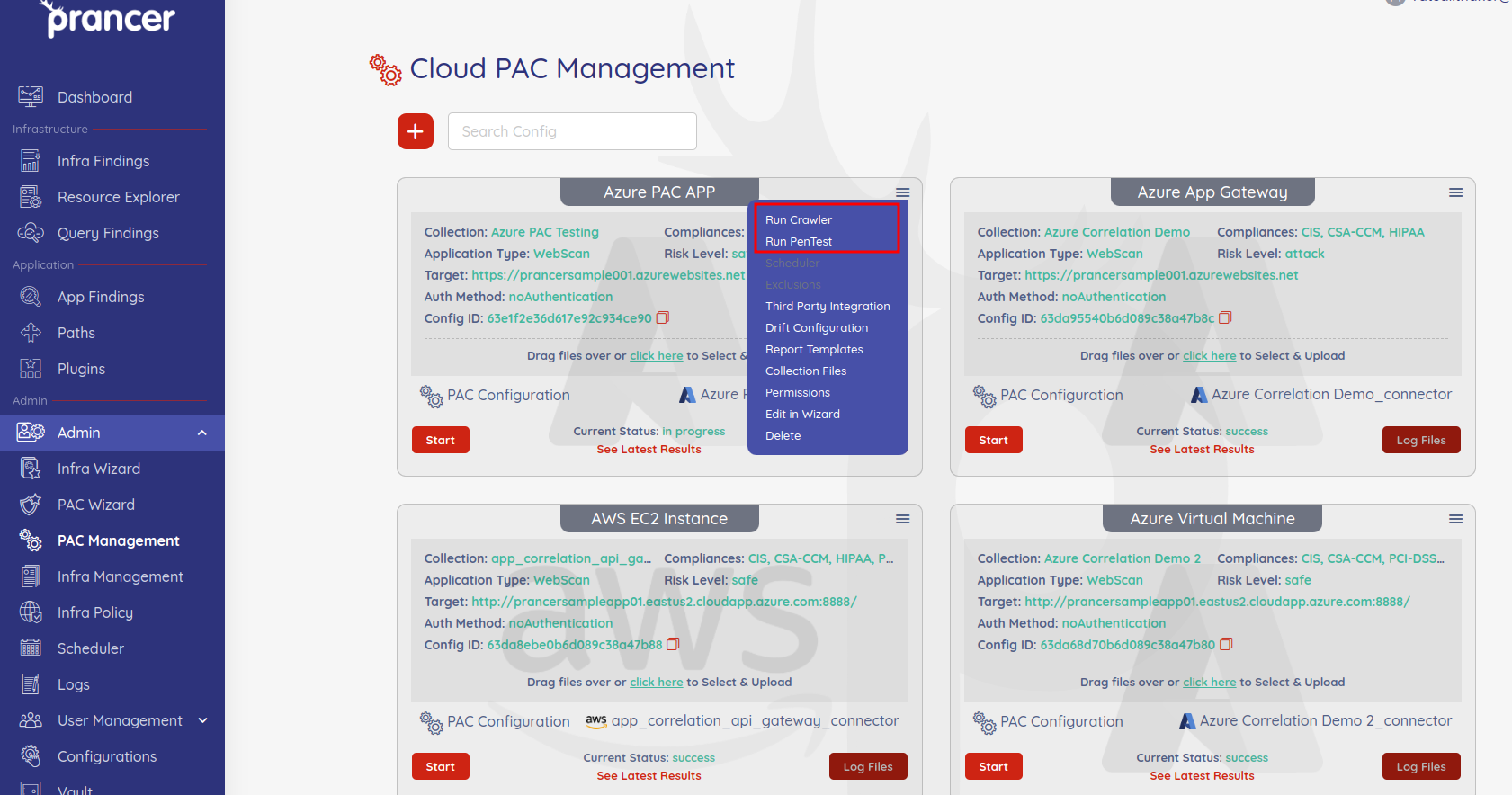 2) Third Party Integration
3) Collection Configuration
User can see the list of files available in the collection by click on Collection Files option.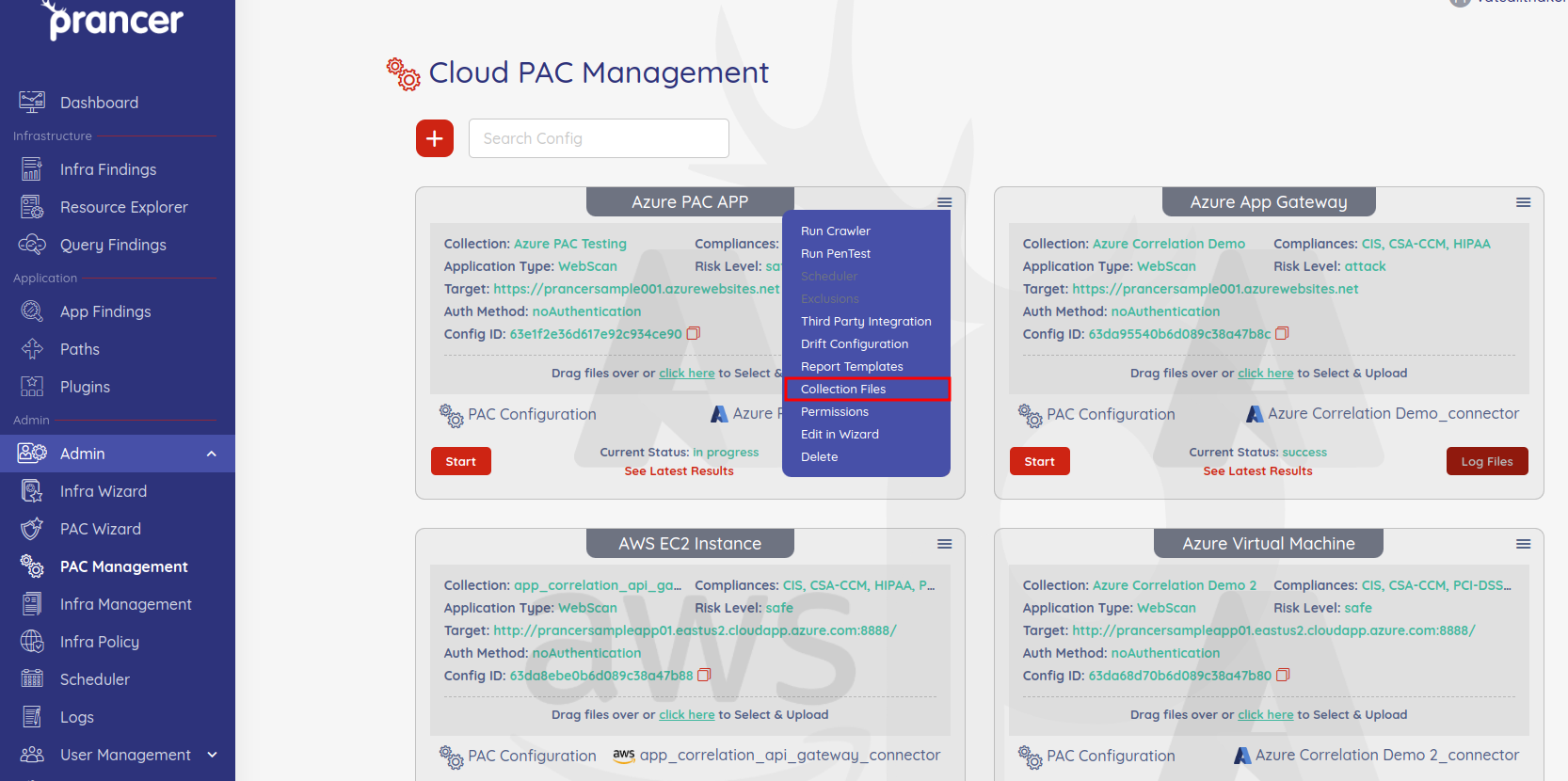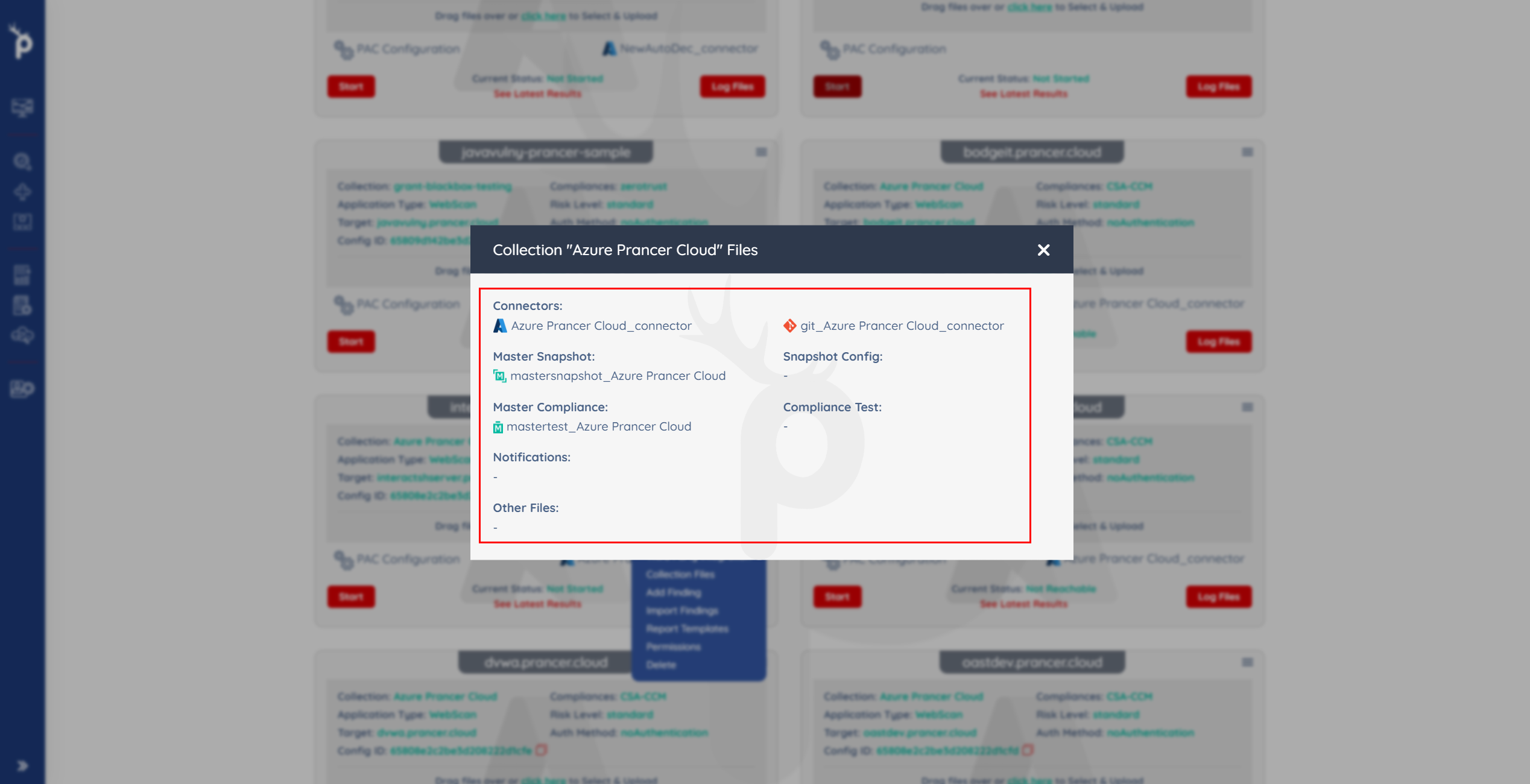 4) Permissions
Users can manage permission to the PAC Application.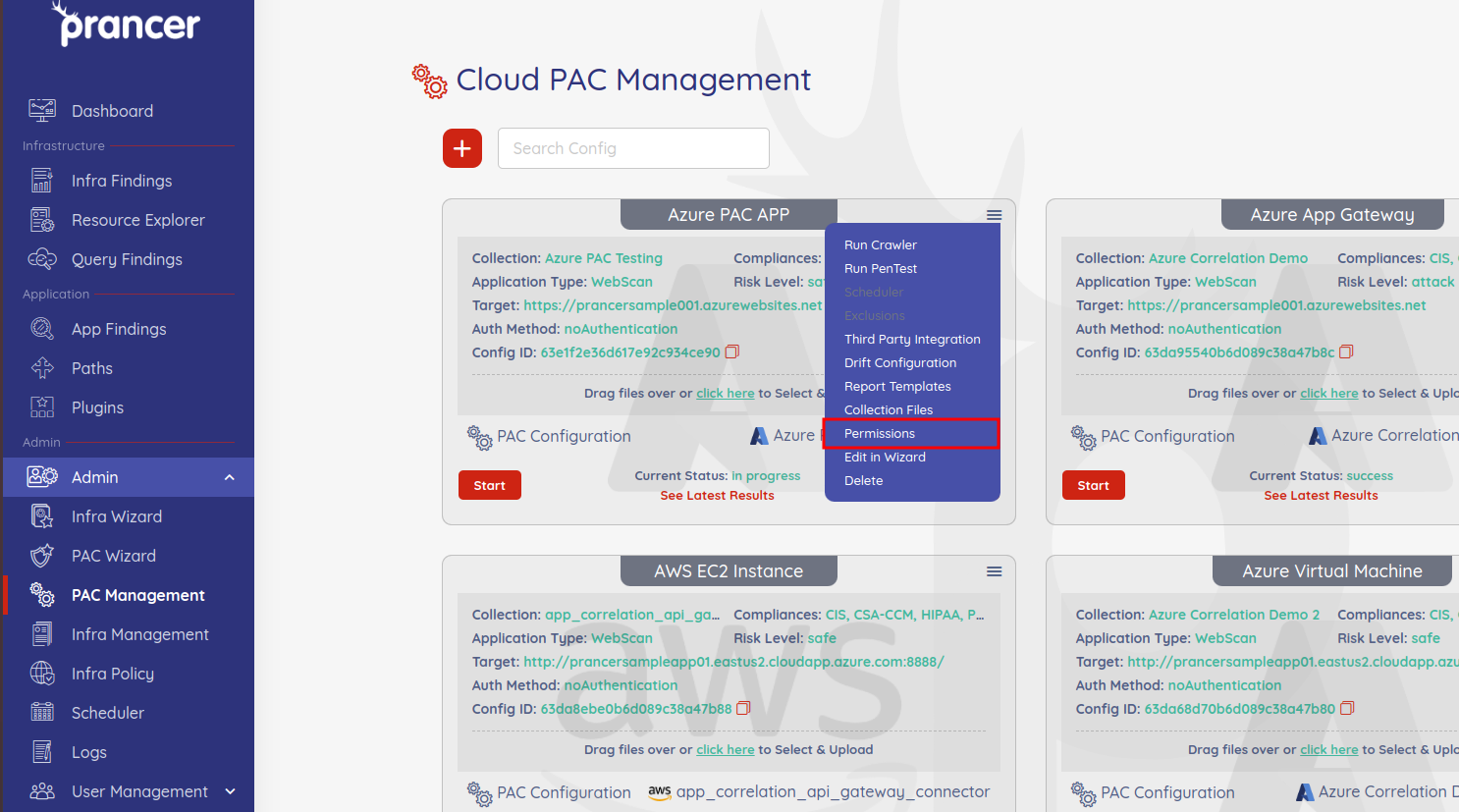 Select the users you want to give access to from the list of users.
5) Edit Wizard
Users can edit the PAC Application in the Wizard mode.
6) Delete
If you want to delete the Application you can select the Delete option from the Menu.