Logs
Prancer solution provides a log feature for displaying logs inside the logs section. When the user runs the Crawler or Compliance and gets the success response, it will generate reports and logs for that particular Test.
User can filter out logs based on the Collection and Compliance and also can download the log list by clicking on Download as CSVbutton.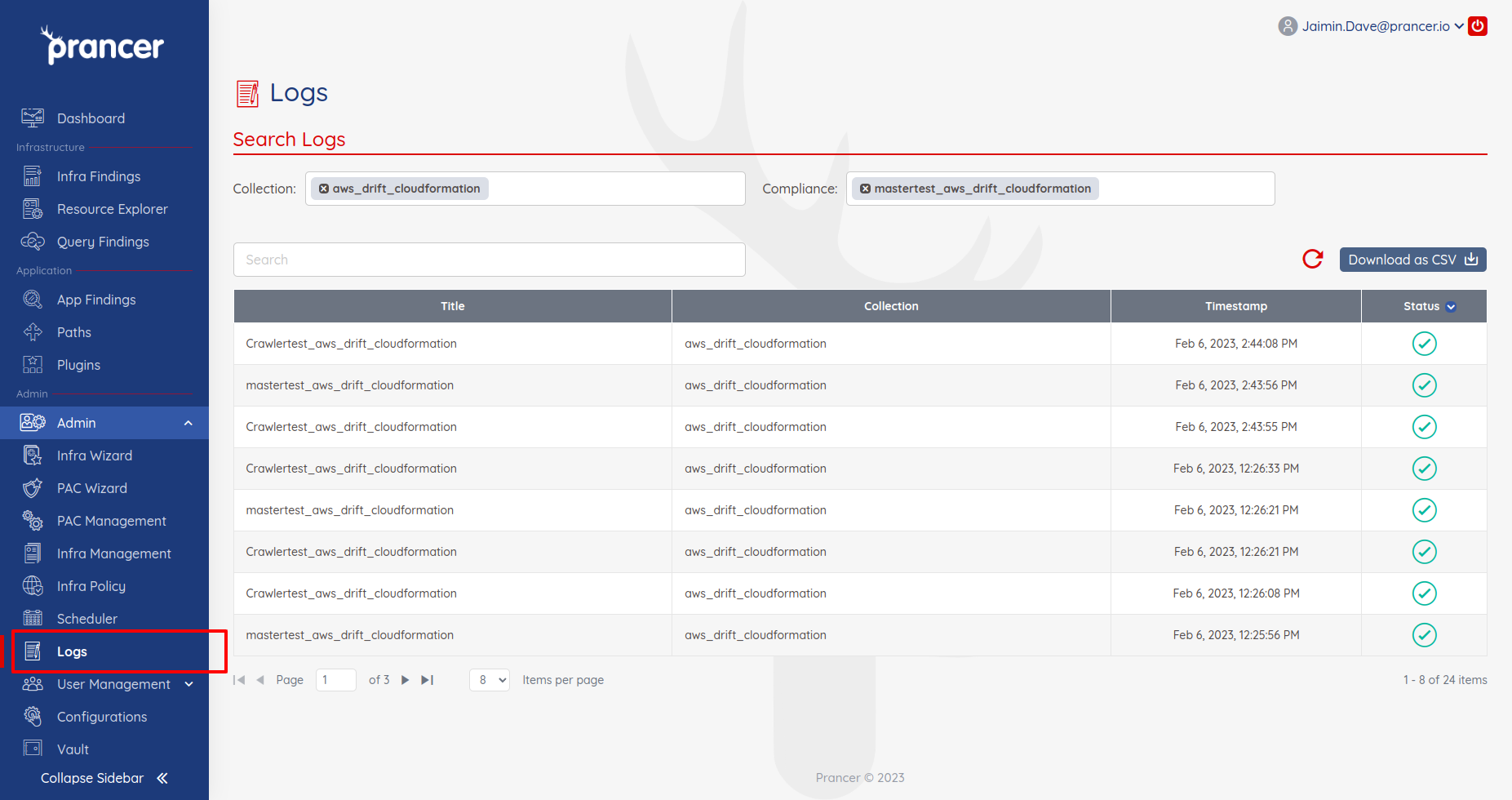 To view the log details, the user is required to select log from the list.
It displays the log details and all the logs logged during execution.
If there is any error, the user can see the errors in the logs.